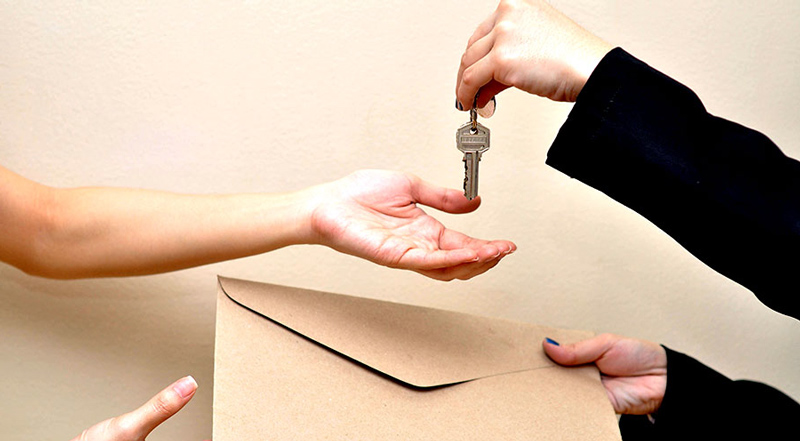 Buying a house in Bulgaria step by step
This article details the purchase procedure for buying a home in Bulgaria, which is slightly different from that in most Western countries. Although relatively straightforward, the procedure isn't without potential problems and it's therefore highly advisable to engage a lawyer who's familiar with it before paying any money or signing a contract.
Once you've found a home you plan to buy and agreed the selling price, you will need to take the following steps:
Sign a preliminary contract and pay a deposit.
Sign the notary act and make the final payment.
The buying process is generally straightforward and is often completed within a month.
Forming a company
Bulgarian law currently don't forbids anymore that foreigners- EU citizen owning land in Bulgaria so you can acquire it on your personal name if you are EU citizen or on the name of your Bulgarian company – please be aware that this is not illegal or a 'tax dodge' but an accepted and recognized practice.
Normally, you must go to a notary public's office to sign the requisite documents, or you can use the services of a local lawyer, although this requires you to set up a power of attorney.
Payable fees & requirements
The process of registering a limited company normally takes between two and four weeks, so you should allow at least this amount of time between signing the preliminary contract and completion.
The minimum amount of capital required to set up a company is 2 levs (€1). The capital amount could be higher than 1 euro and it must be deposited into a bank account in order to set up a company. Once the company has been formed, you can access the money.
You must give your company a name (which will have the suffix 'OOD', equivalent to Ltd in the UK or Inc. in the US), determine a registered office address and appoint directors/shareholders. These are normally the buyers themselves, e.g. a husband and wife, although you should check the tax, inheritance and other implications of your choice of shareholders.
You need a lawyer to submit the documents for the company registration before the Trade Register. We will give you a confirmation of the company's registration and a stamp to be used on all official documents.
At the end of the financial year (March) you will need to file an annual tax return for your company. In almost every case your account will be 'zero' (i.e. no trading for the entire year). Nevertheless, unless you can read and write in Bulgarian and are familiar with the Bulgarian tax system, you will need a lawyer to ensure that your tax return is filled out correctly.
Power of attorney
Many people are unable to be in Bulgaria for the whole of the purchase process, particularly those buying a holiday home or investment property. If this is your case, you can give power of attorney to us to handle the formation of a limited company and/or the purchase of a property. If you need to provide power of attorney to anyone, it's essential that you know exactly what it authorizes.
Usually power of attorney allows your lawyer to establish a limited company for you and deposit the initial capital in the account.
You may be sent documents for the provision of power of attorney by your lawyer in your home country. For these to be binding legal documents, you must normally sign them in front of a witness (usually a notary public or lawyer) and pay a fee.
Preliminary Contract
The first stage in buying a home in Bulgaria is the signing of a preliminary contract. As professionals we will be ensuring that this is drawn up correctly and you shouldn't rely on an estate agent to do so.
While some agents or developers will provide a properly-drawn up contract, some won't – and unless you're a Bulgarian-speaking lawyer you won't be able to tell which is which! For peace of mind it's recommended that you have the contract drawn up or at least checked by us.
Signing the Notary Act
Signing the notary act (sometimes referred to as the notary deed, purchase contract or final contract, which is equivalent to a title deed) is the final step in taking ownership of your property. If you're unable to be present at the signing, you can have us to sign it on your behalf if you've given us a power of attorney.
The signing of the notary act takes place in front of a notary public, after we first checked that all the conditions contained in the preliminary contract have been fulfilled. It's normal for all parties concerned to be present when the final contract is read, signed and witnessed by the notary, including the estate agent, developer (for new or off-plan property), your lawyer and your translator.
Either party (buyer or seller) can give a representative power of attorney.
Both the state property transfer fees and notary taxes are between two and five percent.
Payment
To make payment of the final amount to the seller it's preferable to have a bank account in Bulgaria. That way you can transfer the money from your home country to your Bulgarian currency (or local euro) account and to make a transfer to the seller. It isn't advisable to carry large amounts of cash into Bulgaria and you must declare any amount over 10,000 euro in cash or its equivalent.
Most sellers will be unwilling to accept a payment from your home bank account, as they will usually have to pay a fee for receiving a foreign currency and may be at the mercy of foreign exchange rates.
If you cannot be present at the signing of the final contract, you can authorize us to transfer the money on your behalf. In the case of an off-plan purchase, payment is made in stages.
For professional advice, please contact Kirilova Law & Associates.